John McCann
It's here! It's here! That's right, the annual smartphone-focused Apple Event is upon us and we're firing up the TechRadar iPhone 11 launch liveblog to keep you up to date with all the news, launches and expert analysis, on what we're expecting to be a busy day.
The 2019 Apple Event starts at 10am PDT / 1pm EDT / 6pm BST (that's 4am AEDT on September 11 in Australia), and we'll be reporting live from the firm's Cupertino, California-based headquarters to bring you the very latest as it's announced on stage.
As well as three new iPhones, we could also see Apple announce the Apple Watch 5, while we're also hoping to hear more about Apple TV Plus and learn release dates for the final builds of iOS 13, iPadOS and macOS Catalina.
There could well be even more announced during the iPhone 11 launch, so make sure you keep this page open in your browser so you don't miss anything.
iPhone 11 launch liveblog
John McCann
All times in Pacific Daylight Time (PDT)
Please refresh this page for the latest iPhone 11 launch liveblog updates
John McCann
05:00 – We're awake in California! Good old jet lag, keeping us sharp between the ears. As we have five hours until the Apple Event kicks off, why not read our Phones Staff Writer, Tom Bedford's thoughts on the iPhone 11 Pro.
Rumors have tipped the 11 Pro to come with Apple Pencil support, allowing you to utilize the firm's stylus with the handset – something which has been available only to the newer generations of iPads to date.
John McCann
04:50 – 🚨THE APPLE STORE IS DOWN🚨
It happens every year, just before a big launch, and signals the fact there will be new hardware announced. Apple takes its store offline, allowing it to ready the new product pages without giving the game away.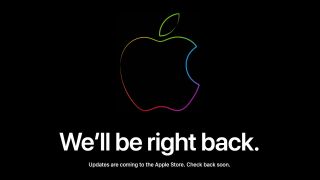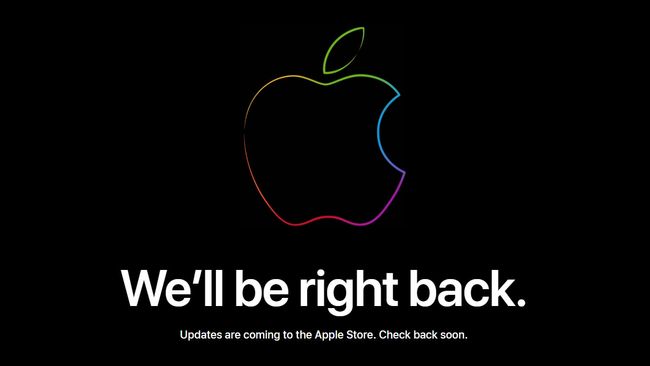 John McCann
04:00 – While three new iPhones are pretty much nailed on to launch today, something we're a little less certain on is the arrival of the Apple Watch 5. We saw the fourth generation of Apple's smartwatch launch alongside the iPhone XS in 2018, but the rumors and leaks surrounding its successor have been relatively thin on the ground.
Our Phones Editor, James Peckham says "So far, we know very little about the Apple Watch Series 5. It's still likely we'll hear about Apple's next-gen smartwatch later today and we expect a big focus on sleeping tracking tech. 
"It's heavily rumored that Apple is set to make big improvements in the way it monitors your snoozing, but these features are also likely to land on previous Apple Watch iterations too. Apple will have to have a surprise waiting in the wings if it's going to encourage those who already own the Apple Watch 4 to upgrade to 2019's version."
John McCann
03:00 – It's still very much the middle of the night on the west coast of the US, and Cook and co. will be tucked up in bed dreaming of new ways to say "stunning", "revolutionary" and "gorgeous".
Meanwhile, for those of you who are already up and awake – what can you expect from today's launch? Well the main event will be the announcement of new iPhone handsets – and it looks like it will be another trio of smartphones.
What these new iPhones will be called is still up for debate. We're currently pegging them as the iPhone 11R (replacing the iPhone XR), iPhone 11 (replacing iPhone XS) and iPhone 11 Max (replacing iPhone XS Max).
However, some rumors suggest the "affordable" R series will be called the iPhone 11, with the iPhone 11 Pro and iPhone 11 Max the flagship options. Then there's the school of thought which says Apple will stick with Roman numerals and give us the iPhone XI and co.
It's messy, so let us know what you think in our Twitter poll:
What will Apple call its new iPhones? #AppleEventSeptember 10, 2019
John McCann
02:30 – Let's kick off with a little sing-a-long to get you in the mood. Got lyrics for more verses? Tweet us!
Today's the day. #AppleEvent #iPhone11 🎶It's the most iPhoney-est time of the yearThere'll be much Apple gloatingAnd Cook will be glowingWhen he launches new waresIt's the most iPhoney-est time of the year🎶September 10, 2019
Original Source